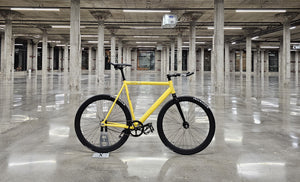 RIDE WITH TRUE FREEDOM!
Bike with Gates Belt System
Build your Dream Bike
Don't let them go
Monthly Sale


2023 Monthly Sale - September

INFINI


is here.

Liberté


A bike run on Belt Drivetrain


Maintain your bike than a traditional parking rack
get a free Height Adjustable Bike Parking Stand
when you order more than $300


Performance. Handling. Instant-fixie. Stylish.
These are all you wanted.
--


High efficient. Maintenence-free. Stain-free. Jam-free.
And, it's all-terrain ready. Instant-gravel.
--

Subscribe to Newsletter for news & monthly offers.
Subscribe to our newsletter
Promotions, new products and sales. Directly to your inbox.