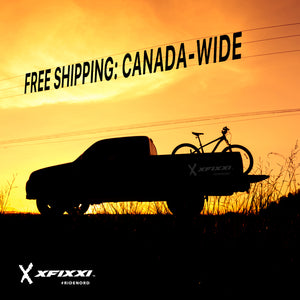 Première is now 1-year-old : Enjoy Canada-wide FREE SHIPPING
The first Canadian family-owned single gear bike designed in Toronto - Première - is now 1-year-old!
One year ago, a Canadian bike-passionate family discovered that Canadian needs its own fixed gear bike brand, that is designed by Canadian to fit the needs of our metropolitan rides as well as transformable into a gravel bike for trials.
Father of the family - Alvin, who has been engineering bikes for his family for over 10 years, has started to design and build the first bike in January 2020. After 5 months of building and 3 months of testing and fine-tune, he finally "give birth" to a single gear bike that is most suitable for riding in cities in Canada. As it's his first-born, he named it Première - "The first" in French. 
Today, 10 August, is Première's birthday. To celebrate this one of the most important milestones of the Canadian bike history, Première is now shipped to every Canadian's doorstep at no cost*. For a limited time only!
(GTA residents can even get the bikes assembled and tuned as Ready-to-ride, too! )
Act fast, while stock last.
Some colours only got a few bikes left.
Be a witness of this Canadian's bicycle breakthrough.
This will be one of your no-regret bike collection.
Choose
SPECIAL: FREE SHIPPING (Première)
shipping rate during checkout.
Terms and conditions apply.
*Terms and conditions
Canada-wide shipping does not include the province of NT, NU and YK, please contact us for special shipping arrangements.
Canada-wide free shipping only applicable to XFIXXI Première and its special editions. All eligible items should have the model# starting with XP.
Parts and accessories may enjoy free shipping together with any purchase of Première bikes.
Canada-wide shipping does not include bike assemble. Bikes are shipped in a box. Customer has to assemble the bike by

 

referring to the menu and our video tutorial.
GTA resident in Ontario can opt to get the bike assembled and tuned to a ready-to-ride status. Please leave us a note upon purchase.
Marketing Partner: LRDG
---